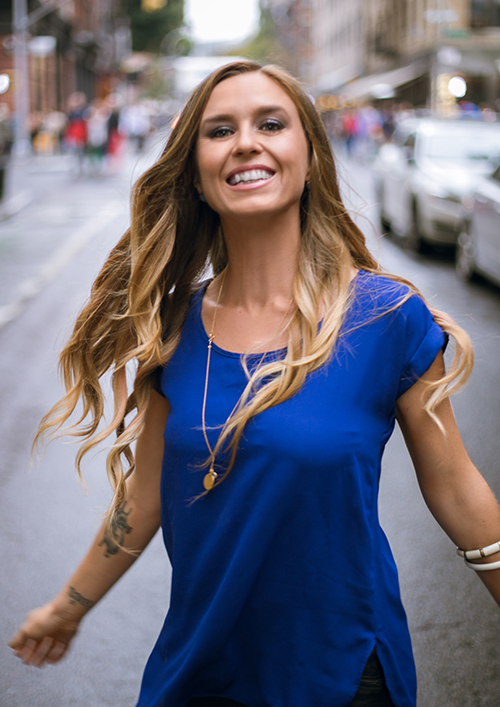 I'm a certified coach for women who struggle with alcohol, creator of Redefining Sobriety and Amazon bestselling author of "Drink Less, Be More".
I know what it's like to struggle with alcohol.
I began drinking at age 15, starting a habit that would lead me to random (and sometimes regrettable) hookups, missed important meetings and deadlines, using cocaine, other stimulants, and cigarettes to "sober up," hospitalization after dangerously mixing pills and booze, and painful fights with lovers and loved ones. I had more blackouts that I could count. Not to mention the massive amounts of money wasted.
Through my 20s and into my 30s, I was an accomplished international advocate, living a jet-set lifestyle that took me around the world working on interesting projects. I had a life that was enviable to many of my peers: I projected confidence and a sense of adventure and fun.
Yet inside I was struggling, big time.
My drinking became intense and excessive.
Partying had become long-ingrained as a reward, stress release and way to turn off my brain.
Nightly drinking alone, combined with a dangerous mix of pharmaceutical sleeping pills, was a way to numb out sadness, loneliness, unhappiness and inability to handle the reality of my life.
On some level I knew I wanted to do something about it, but for a while, I was paralyzed by shame and guilt.
I didn't want to be a person with a drinking problem. It wasn't who I thought I was.
Ultimately, on a big night out for my 30th birthday, I fell over and smashed my head on the floor, waking the next day to a giant goose egg on my forehead. Looking at myself in the mirror, I couldn't ignore the effects of drinking too much the night before.
I decided to change, and using the strategies I outline in my book, "Drink Less, Be More", I gradually transformed my relationship to alcohol completely, changed my life and ultimately have come to help countless other women do the same.
Looking back, though, I see that my entire life has been leading me to do this work.
I was just 15 years old when I started as a peer volunteer. I was one of the first rural youth trained by YouthCO AIDS Society, Canada's only youth-led HIV/AIDS awareness and education organization.
That led to a lot of firsts:
 I was one of the first youth facilitators hired by a government initiative to travel around the province and do workshops on topics such as celebrating diversity, preventing sexual violence and bullying, at age 17.
---
 I was one of the youngest enrolled in my Child and Youth Care Counselling program (my first diploma). In fact, I had to wait a year because they wouldn't let me enroll until I was 19.
---
 I was hired as the first Hepatitis C and harm reduction coordinator for YouthCO at age 19.
---
 I created the first youth-led project for youth actively using methamphetamines, at age 21.
---
 I became Vancouver's first Youth Advocate Mentor, reporting directly to City Hall on behalf of children and youth, at age 22.
---
 I co-founded Youth RISE, the first and only global youth-led harm reduction network, at age 24. This work transformed into several other "firsts" including developing the first regional drug policy reform in Southeast Asia and Cambodia's first drug strategy for Family Health International.
Over the past few years, my work has been solely focused on helping women redefine their relationship with sobriety and change their lives.
I've written the bestselling book, "Drink Less, Be More" and I've been featured in publications such as Forbes, The Huffington Post, Elite Daily and Mind Body Green.
Also, I've appeared on TV on Pittsburgh Daily Live, Thrive TV and The Zest, and I've been interviewed on several podcasts including Hello Freedom, Badass and Bare and Leading Greatly.
Most recently, I have created Redefining Sobriety. This is a movement, an alternative to the long-established status quo. Redefining Sobriety is based on empowerment and involves radical self-care and self-love and aliveness.
This work is my mission. I know that I am on this planet to do this – and to create change and to shake things up!
If you want to create change in your life, I can help you.
WORK WITH ME